Wigs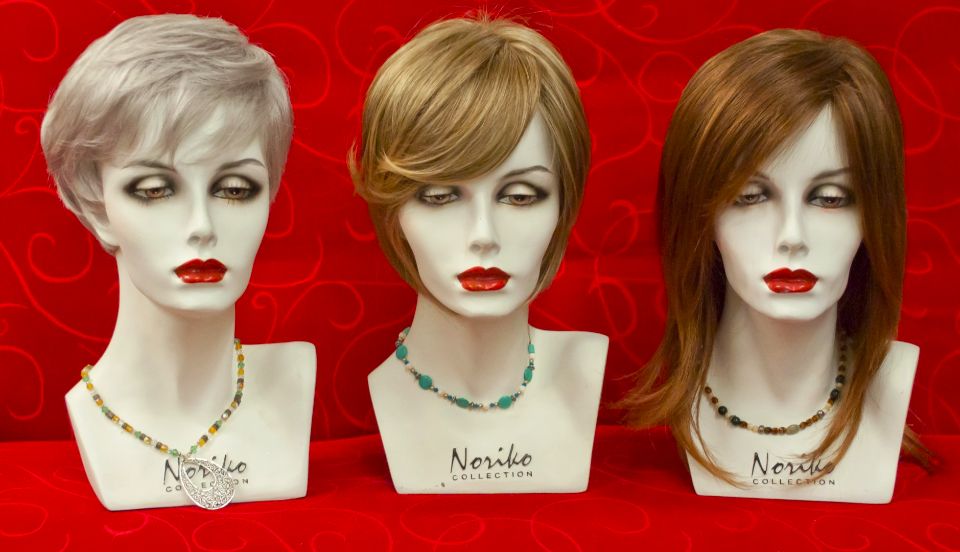 Wigs are selected from a number of the best known designers to provide our clients with the desired appearance and utmost comfort. All of our wigs are custom fitted to individual head size and shape. We offer human hair, synthetic or a blend of the two.
The Hair Studio offers beautiful, natural looking wigs and hair extensions by top of the line wig companies.
All consultations and fittings are done in the Hair Studio's private wig room.
Wig care and maintenance is also available.
New at The Hair Studio
Looking for fuller, lusher eyebrows? The Hair Studio now offers eyebrow 'wigs'! Whether you want better brows for fashion or medical reasons, we have an easy, natural looking solution - Natural Eyebrows by Dimples!